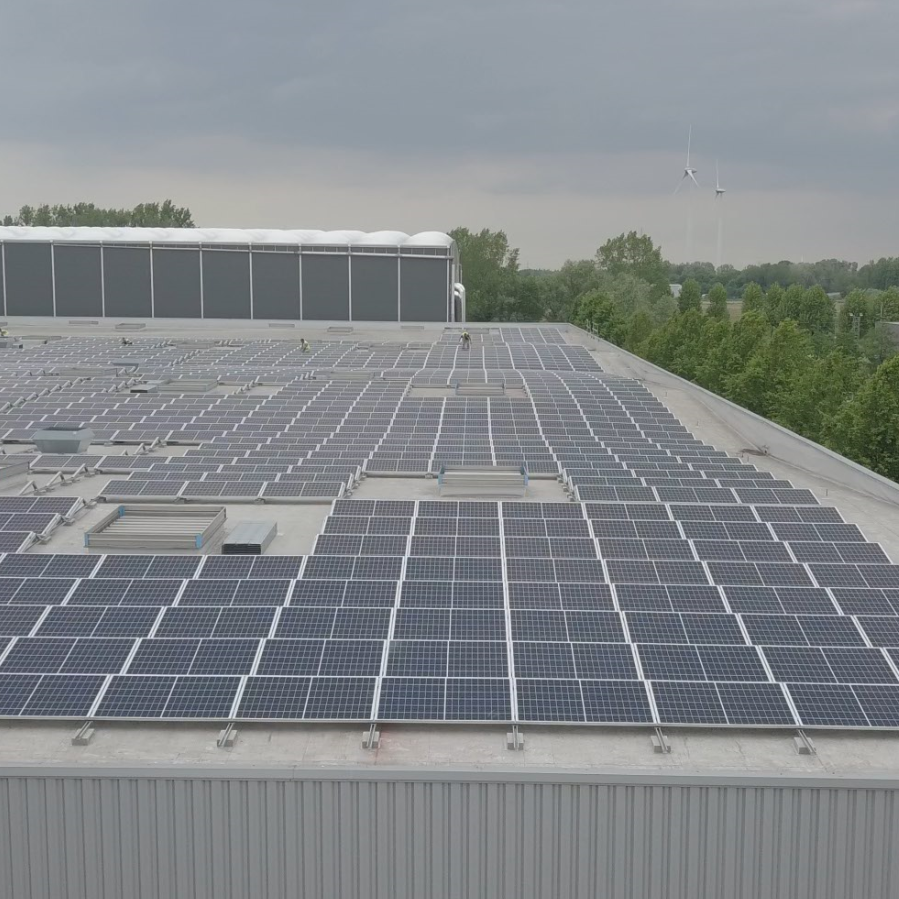 During the last few days, the roof of the Studio 100 Pop-Up Theatre in Puurs has been largely covered by solar panels. This installation of 2,559 solar panels is part of Montea's ambitious expansion of the solar panel park to continue realizing Montea's sustainability goals.
In Belgium, some € 14.2 million will be invested in new solar panels. Also in the Netherlands, several solar projects will be initiated, for an investment value of ca. €9.6 million.
With this investments, the total surface of solar panels in the Montea portfolio will be more than quadrupled and energy will be generated for more than 10,000 families.